Russian Perspectives on Islam documents the encounter and evolving relationship between the secular/Orthodox state and the Islamic regions, groups, individuals, and ideologies on the territory of the former Soviet Union and neighboring countries. This set of unique materials illuminates the strategies implemented by the Soviet and Russian state to establish authority and legitimacy among predominantly Muslim populations in Central Asia, the Northern Caucasus and Siberia and to enhance Moscow's influence internationally with nearby Muslim countries, including Iran, Iraq, Pakistan and Turkey. The digital archive is designed to disseminate these documents to the widest possible scholarly community and general readership.  Read more...
Featured Item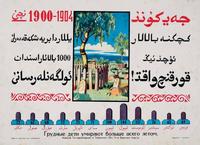 1927
Recently Added Items
2000
From the publisher: Едномаи шодравон Мухаммад Осимиро ашхоси гуногун—хешу акрабо,…
2005
1981
From the publisher: В настоящей брошюре публикуются материалы юбилейной научной…
Featured Collection
The Bolshevik regime that came to power in Russia in November 1917 inherited several regions whose indigenous populations were predominantly Muslim.…
Featured Exhibit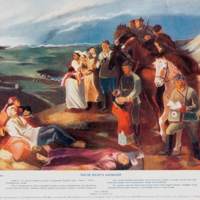 This teaching module examines the dynamics of identity-based conflict as presented in the following 4-C model (Comparison, Competition, Confrontation, and...