Номaҳо
Letters
Identifier
Kh. Otakhonova (ed.), Nomaho (Dushanbe: Adib, 2004)
Description
From the publisher: Ин китоб номаҳои то имрўз ба даст омадаи Абулќосим Лохутиро ба адибони тоҷик, ҳамдиёрон, дўстон, аҳли хонавода, хонандагон ва мухлисони ашъори ў дар бар кардааст. Номаҳо бо самимият, ҳарорати дил ва эҳтиром навишта шудаанд.
Description (English)
Abdulqosim Lahuti (1887-1957) was an Iranian/ Tajik writer. Forced to emigrate to the USSR for political reasons, he became a leading figure of Tajik letters and his works were translated into Russian and many other languages. This collection, assembled and annotated by Khursheda Otahonova, consists of letters written by Lahuti to writers in the USSR and abroad, including Sadriddin Ayni, Mirzo Tursunzoda, A. Dekhoti, and Romain Rolland.
Citation
"Номaҳо,"
Russian Perspectives on Islam
, accessed June 9, 2023,
https://islamperspectives.org/rpi/items/show/24078
.
Document Images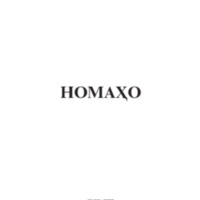 Transcription
Translation